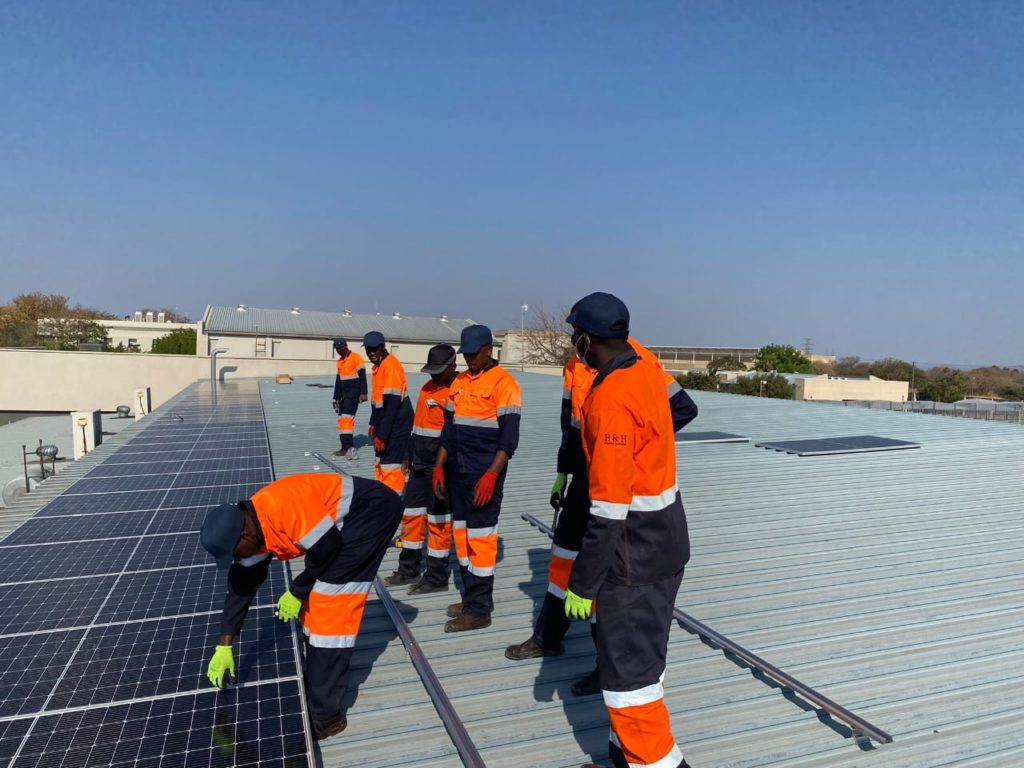 Today we join the globe in celebrating world youth skills day. There is no better time to gain new skills than when you are young and starting your career. Sustainable Energy Botswana (SEB) believes skills are a gateway to better opportunities and they are key in addressing present and future global challenges. SEB continues to provide youth with skills for a better climate and a better future. Funded by the US Government SEB has recently been awarded a contract to do an installation at the Dukwi refugee camp. One of our main focuses there will be upskilling young women in that area.
For the past 3 months, we have had 2 students from the University of Botswana Louis Mwobobia and Karabo Tsheole. Louis Mwobobia is a Master of Mechanical Engineering Student specializing in the Renewable Energy sector. He has so far been part of 2 residential projects which have already contributed to his strategic thinking and teamwork.
Karabo Tsheole has been gaining practical skills on our various projects. His experience with SEB has been far above his expectations. Most of the work he has done to date has been more hands-on and this has given him a more comprehensive and practical experience than in the classroom. We are glad to give him the opportunity to apply what he knows and showcase his own abilities.
Youth Skills Day is about celebrating the strategic importance of equipping young people with skills for employment, decent work, and entrepreneurship. Leticia Siyaya has been with us for over a year now and has been involved in several high-profile solar installation projects since then both in and outside of Malawi ranging from grid-tied to off-grid, residential to commercial systems. She has gone through special training in Botswana where she learned to install tier one solar system components including SMA inverters and Fronius inverters just to mention a few.
"Thanks to SEB I now am able to operate and maintain a highly intelligent system that was installed in Malawi at Kamuzu University"