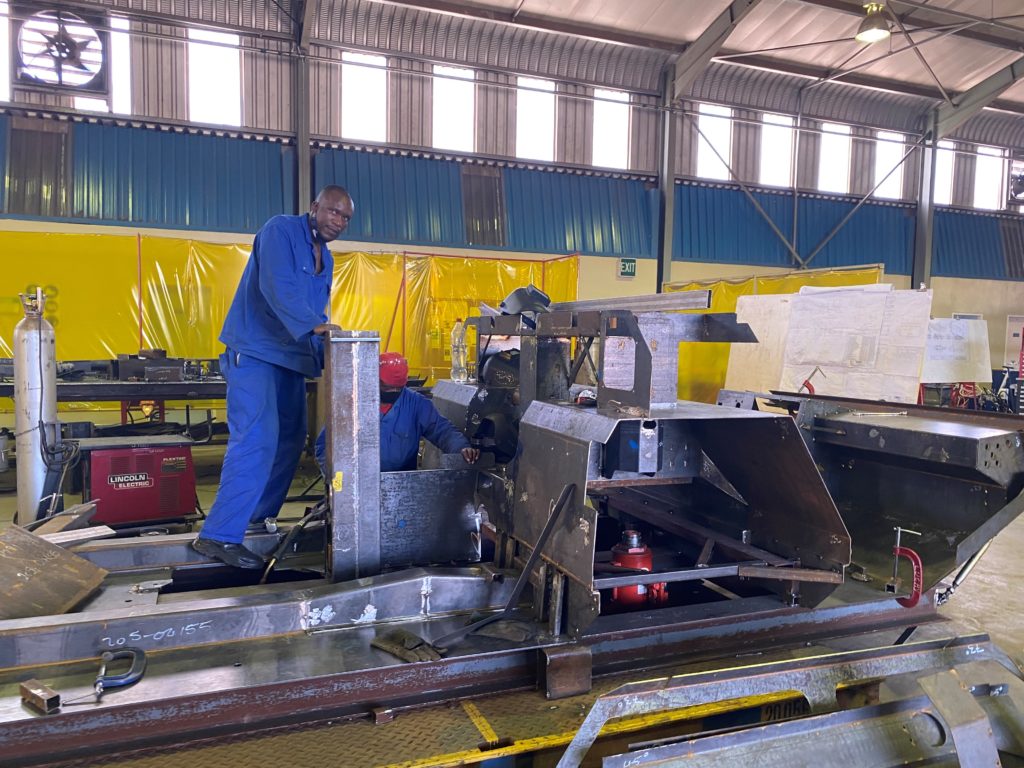 For Immediate Release
12 August 2022
Sustainable Energy Botswana, a branch of African Sun Energy located in Botswana, is privileged to invite representatives of the media to the commissioning of the first solar-powered manufacturing company in Francistown, UV Botswana, on 15th August 2022.
UV Botswana is a 100% citizen-owned global export-driven manufacturing business established in 2009 to design and manufacture specialist underground utility vehicles for the mining and quarrying industry.
Their purpose-built factory is equipped with the latest state-of-the-art computer-controlled equipment, to support their growing order book. Energy costs are one of the largest OPEX costs and the need to have energy security to keep the factory efficient prompted them to introduce Solar PV into their energy mix. Sustainable Energy Botswana was selected as their solar Engineering, Procurement, and Construction (EPC) company, to design, install and provide operation and maintenance services. SEB further assisted and successfully in-bounded the system into the BPC Roof Top Solar program: a 15-year export agreement that allows BPC customers to sell back any over-production back to them for a considerable amount of credits.
The solar plant will contribute an annual production of 102,672 kWh per annum which will displace 2,328,561.79kg of carbon dioxide over the lifetime of the technology. It is estimated to provide savings of P148,520.80 per annum of imported energy and is optimized to export at least 10,267 kWh of clean energy to the grid per annum.
ENDS
For more information contact:
Pako Oahile
Communications Coordinator
+267 71835213 | oahile@sebotswana.com